Greater Texas adds Daniel Butcher to its Wealth Advisory services team
AUSTIN, TX (November 13, 2023) —  Greater Texas Financial Solutions, the investment arm of Greater Texas Credit Union, is ramping up its advising team to help more central Texans with their financial planning and investment needs.
Daniel Butcher has joined the credit union as a Wealth Advisor. As an experienced financial consultant, Butcher works with individuals, families, and businesses to develop personalized financial plans for every stage of life.
Whether a client is planning to buy a first house, saving for a child's college, or needing assistance with selecting the right financial path for retirement, Butcher can analyze financial situations and provide strategic guidance to help save and accumulate wealth. He can also advise about developing effective wealth distribution strategies in an effort to reduce taxes and keep investment accounts growing. Butcher is detail oriented and makes it a point to discover and learn every client's personal goals and create a plan to make their goals become a reality.
Butcher will be arranging seminars and workshops related to financial planning, investing, and retirement for individuals, groups, and businesses. For groups up to 30 people, financial planning events can be held at one of the credit union's branches or Butcher can speak on-site at events hosted by third parties.
"Daniel Butcher is passionate about helping people build a financial legacy that supports the family from cradle to grave," said Joe James, Vice President of Greater Texas Financial Solutions. "As a wealth advisor his role is to help clients develop a financial strategy that aligns with their needs and goals."
James added, "Building wealth starts by creating a solid financial foundation. That's what our wealth advisors are expert at helping clients do."
Butcher is experienced in all aspects of financial planning from his previous position as a financial advisor at Edward Jones. He is also a graduate of the University of Texas at Austin. While Butcher will office from the Greater Texas Lamar branch, he will serve all of central Texas.
Greater Texas Financial Solutions provides securities and advisory services offered through LPL Financial Services, a registered investment advisor and broker/dealer.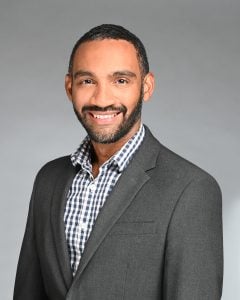 ---
About Greater Texas Credit Union
Greater Texas Credit Union, founded in 1952, is a financial cooperative that emphasizes community stewardship, charitable giving, and employee volunteerism through its Greater Good initiative. Together with its subsidiary, Aggieland Credit Union – which serves the Brazos Valley – the credit union offers a wide variety of consumer-oriented banking services to its 80,000 members across the state of Texas. Greater Texas has locations in Austin, Houston, San Antonio, Bryan-College Station, Edinburg, and the Dallas-Ft. Worth market with assets of nearly $1 billion.